Hello everyone, and welcome back to Erotics and Whatnot. My birthday was last weekend, and I got a lot of wishes and love from people; I even trended on Twitter. Suppose it is your birthday this week, then happy birthday to you. You will get a birthday email from me if you subscribe and include your birthday in the signup form.
Since last year, we have followed Jolade, and we have seen her meet three men, Kolade, Boluwatife, and Ayoola, and I hope we all remember what happened in the last episode. If you haven't read the last episode, then you should do that using this link: https://eroticsandwhatnot.com/erotic-chronicles-of-jolade/
If you want to read the series from the beginning, please use this link: https://eroticsandwhatnot.com/category/erotica/
So let's get into it; I hope you are ready for this.
---
It's a new year, and everyone has to resume back to work. Jolade is going back to work as a manager at her father's corporation, and her brothers have moved out of the house too, including David, her partner in crime. She had the house to herself on most days unless the Chief was at home, and that was mostly on weekends.
Jolade has hired an assistant to help her with her duties at the office, her name was Rekiya, she resumed at Jolade's house by 8 am, and they went to the office together with Tayo, who drove them down.
This particular morning, the annual meeting was going to be held at the corporation, and the Chief was going to be in attendance. The meeting was held to discuss the year's plans with the board and identify the goals for that year.
It was a really important deal for Jolade, that was the first one she would be holding with her father in attendance, and she needed it to go smoothly. She and Rekiya left the house as early as 7 am that day to get set for the presentation; Jolade was under duress as she kept practicing what she would say, her smile and her posture. The Chief would disapprove if the meeting didn't go well.
By 10 am, Rekiya walked into her office, telling her all the board members were seated in the conference room and were waiting for her to come in. Jolade took a deep breath and straightened out her shirt; she suddenly felt sick and thirsty.
"Can you get me a cup of water please?" Jolade asked Rekiya.
Rekiya went over to the water dispenser in Jolade's office and fetched her a cup of water. Jolade took the cup and downed it all; it didn't help as she got thirsty again. Summoning courage, Jolade walked out of her office with Rekiya in attendance.
They had to take the elevator to the top floor, where the Chief's office was located; the conference room where the meeting will be held was also there on the top floor. Jolade got off the elevator and saw the conference room immediately; the conference room could be seen from the elevators, the walls were made of transparent glass.
Jolade walked towards the conference room while Rekiya returned; she wasn't allowed in the meeting. Jolade took a look at the people in the room before she opened the door and went on. Sitting at the other side of the table was the Chief was a certain young man.
"Oh you have to be fucking kidding me," Jolade swore under her breath.
She opened the door to the conference and wore a smile. "Good morning everyone," she said loudly and walked into the room to stand at the head of the table near the Chief.
There were a couple of greetings while the board members settled in for the meeting; the young man beside the Chief looked at her with disbelief; she tried not to catch his eye and focus on the presentation that needed to be done.
"Jolade, are you ready?" the Chief asked her.
"Yes, I am," Jolade said, straightening up.
"Okay good, start then."
Jolade nodded at the secretary, who sat in a corner with a laptop, he started up the presentation, and the board behind her lit up.
"Showtime," Jolade whispered.
The meeting lasted two hours, and judging by the look of approval on the Chief's face; she did a very good job; she thanked the board and wished them a good year. She waited behind while they filed out then she followed the Chief and his assistant out of the room.
"So I will see you at home for dinner," Jolade said to her father.
"Probably, I just have some other things to settle and I will be back but I make no promises," the Chief said.
"But Daddy, I have been alone in that house for days now; you have to be home for dinner," Jolade cried.
"Why are daughters this way?" the Chief asked his assistant. "Okay o, Jolade, I will be home for dinner today."
"Thanks Daddy," Jolade said and kissed her father on his cheeks.
The Chief and his assistant made a detour to his office while Jolade continued to the elevator.
"Hello," a voice said just as Jolade reached the elevator.
"Fuck off," Jolade muttered under her breathe. It was the young man from the board meeting.
"Jolade come on talk to me," the man said, approaching her.
"Ayoola fuck off and I am actually being polite" Jolade forced a smile at him.
"Okay, cool," Ayoola said to her and stopped talking.
Jolade pressed the elevator button, and it opened for her; she got on, and so did Ayoola.
"Ugh, what do you want?" Jolade said as soon as the elevator doors closed.
"I am just trying to talk to you."
"I don't want to talk to you," Jolade almost shouted. "How did you get into the meeting in the first place. I know all the board members by face and by name and I know we haven't added any new members recently."
"My mother is Mrs. Williamson; she is out of the country having surgery, so I had to take her place," Ayoola answered.
"Okay then, good talk," Jolade said.
The elevator dinged, and she got off; Ayoola got off too; he was following her.
"Rekiya," Jolade called her assistant, who was seated at her desk outside of Jolade's office.
"Do not allow this man in," Jolade said, pointing at Ayoola, who was standing behind her with an amused smile.
Jolade walked to her office and shut the door leaving Rekiya with Ayoola.
"Fuck him" Jolade let out a breath, that man out there was bad for her, yet here she was, getting weak in the knees.
Jolade rested her head on the table to rest before she went to lunch with Rekiya; she just hoped Ayoola would have left by the time she went back outside.
A few minutes later, the doors to the office opened, Jolade raised her head and saw Rekiya standing in the doorway holding the keys to her office.
"What the hell is this? Didn't you see my door was locked?" Jolade shouted at Rukiya.
"I am sorry, ma'am, but he made me do it," Rukiya said, standing aside so Ayoola could enter.
"What the fuck is going on and who gave you the right to ask my assistant to open my office without my permission?" Jolade shouted at Ayoola.
"Well, any board member is allowed to enter any part of this building except for the Chief's office, and it was just a matter of persuading your assistant to get the door open for me," Ayoola said, smiling.
"Rekiya go back to your desk and get ready for lunch," Jolade told Rekiya.
Rekiya nodded and closed the office door behind her leaving Ayoola and Jolade in the room.
"What is it?" Jolade asked Ayoola as she stood from her chair; she started to shove papers from her desk into her purse.
"I just want to talk," Ayoola said calmly.
"Talk about what Ayoola, we have nothing to talk about. We have said everything we had to say at that party last year."
"No, we haven't. I want to clear the air between us, please."
"Clear what air, it is clear already now. You saw me heartbroken and thought, oh, I will have a one-night stand with her and go back to my girlfriend."
"That wasn't it, Jolade."
"Well, guess what I don't care what it was."
Jolade was done with her purse, and she carried it on her arm, ready to leave for lunch.
"Okay, Jolade, wait" Ayoola went to her and held her hand. "Just give me five minutes; if I'm not done by then, you can leave," Ayoola pleaded.
"Okay fine," Jolade said, looking at her watch. She sat back in her seat. "Go ahead; I'm listening."
"Okay, so the lady you met at the party was my girlfriend, sort of," Ayoola said. "But it is not what you think."
"Just look at this Yoruba man, you want to confuse me and make it look like I am the crazy one, it is exactly what I think it is Ayoola, she isn't sort of your girlfriend, she is who she claims to be, your girlfriend."
"How are you sure about that?' Ayoola asked her.
"Because you introduced her to me as your girlfriend, egbami."
"Okay fine, she was my girlfriend but technically that night we weren't supposed to be a couple again. At the restaurant that we met I was going to break up with her. She stood me up and I saw you and thought to make conversation. One thing led to another and we left to the Naomi's party. The only reason my girlfriend was at the party was because she knew about it earlier." Ayoola explained.
"I still don't care, Ayoola, I don't. It would be best if you had told me but you didn't," Jolade said, rising from her chair.
"I am sorry Jolade, I really am."
"Well, too late for that," Jolade said, walking to the door.
She opened it and saw Rekiya at her desk, all ready to go.
"Goodbye, Ayoola," Jolade said.
Ayoola stood from his seat and sighed; this woman is too stubborn. He walked through the door and towards the elevator; he wasn't going to give up on Jolade.
Jolade watched Ayoola leave her floor and breathed a sigh of relief.
"Come Rekiya, let's go."
She and Rekiya used the stairs to get to the ground floor, and as they came out of the building, they saw Ayoola leaving in his car.
"Rekiya, let me tell you one thing about Yoruba men, don't ever let your guard down, or else they will come for you," Jolade said.
Rekiya was confused about what she meant, but she nodded and smiled along.
Tayo came around with the car and took the two ladies to lunch.
Jolade went home while Rekiya went back to the office to get some work done before the end of the day. Jolade was excited about dinner with her father and made sure that she made plenty of food.
God help the Chief if he doesn't come home that night.
Dinner
Jolade sat at the dining table and looked at the wall clock, it was already 8 pm, and the Chief hasn't come back yet; she wasn't going to call him. She would wait for him to come and give her a piece of her mind.
Her phone vibrated, and she looked at it; it was the Chief.
"Hello," She said when she picked the call.
"Hello Jolade, this is Hassan," the Chief's assistant said over the phone.
"Where is my father?"
"He is here."
"Give the phone to him then."
"Hello, Jolade," the Chief's voice said after a few seconds.
"Where are you, daddy? I am getting hungry," Jolade cried.
"I will be home soon; the traffic is really tight today. We should be home in 30 minutes or less."
"Okay daddy, I will be waiting."
"And Jolade, I brought someone with me for dinner. Hope you made plenty?"
"You mean Hassan?" Jolade asked.
"No, I am bringing Hassan and one other person."
"Okay, no problem; there is plenty to go around."
"Okay, I will see you soon." the phone clicked, and the call ended.
Jolade relaxed in her chair and waited for her father, she woke to the sound of the Chief's car honking at the gate, she looked at the time, it was just a few minutes to 9.
She walked down to the living room to greet her father as he entered the house. Hassan walked in first, then the Chief entered, and Jolade went to hug him.
"Where is the person you brought?"
"He is here o, come in now," Her father said loudly.
Coming into the living room was Ayoola with a smug smile on his face.
"You have to be kidding me," Jolade shouted.
How do you think dinner will go with Ayoola? Let me know in the comments?
---
Thank you for reading today's post and I hope you liked it as much as I liked writing it for you. Please do not forget to subscribe and share this post with your friends. See you next time.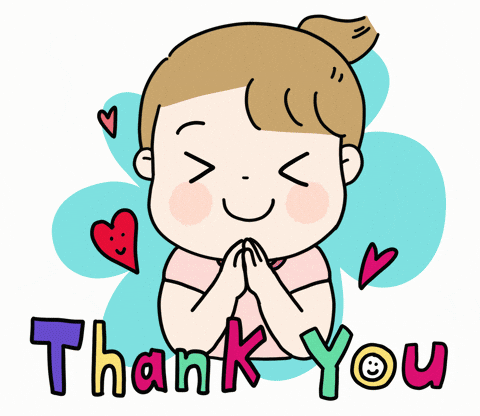 Sameerah🌹.