Welcome back everyone, this week is Christmas week (yay), and I accomplished a win last week; A feminist sex blog featured one of my erotica(s). Here is a link if you want to read: https://www.girlonthenet.com/blog/impulsive-sex-single-woman/
Well, since it is Santa week, how about we let Jolade go out with a big bang this year. Before I go on? If you haven't read the last post, please go ahead and do that. Thank you.
So we have seen Jolade meet Ayoola, and something unexpected happened; what is going to happen to the little spark we saw between Ayoola and Jolade?
I guess we are going to find out in today's post. Don't worry; I will give you something steamy to end the year.
---
"What do you mean your girlfriend?" Jolade shouted, getting on her feet, "I thought you were single?"
"You didn't ask," Ayoola said.
"I didn't ask because what the hell would you be doing with me if you are not single" Jolade shouted again.
"Ayoola, you better tell this ugly ass thing to get out of here," the lady said to Ayoola.
"Mo, stop please," Ayoola pleaded with his girlfriend.
"Don't worry, I am just leaving," Jolade said to Mo and stormed out of the room.
"Shit, Jolade wait" Ayoola tried going after her.
"What the hell do you think you are doing?" Mo pulled Ayoola back. "I came all this way to be with you."
Mo drew Ayoola closer. "Don't you want me anymore" she whispered into his ears. "I can't wait to have you inside me again, daddy," she breathed into his ears and proceeded to suck on his earlobe.
Ayoola couldn't afford to fight anymore, so he surrendered to Mo and allowed her to do what she wanted to him. But he was still worried about Jolade as he watched her storm out of the room.
Jolade walked blindly out of the room; her vision was already blurry with the tears that were about to drop at any given second. She looked at the room in a panic; she didn't know what to do or even where to go that night.
Jolade looked at everyone in the room, and her mind spun; what was wrong with her, and what the fuck was she doing here. She was still trying to get her bearings when she collided with a man coming in her direction.
"You no dey look front?" the man shouted at her as he shoved her out of his way.
Jolade recoiled; the man's stench of alcohol and the odor from his mouth was very bad. The odor stung her eyes, and she couldn't control the tears anymore. She started to cry right here she stood; the man shoved her aside as he kept walking.
Jolade looked around and struggled to breathe; she sank to the floor and cried harder. She was having a breakdown.
She must have sat there for minutes before she felt a hand shaking her shoulder,
"Hey are you okay?"
Jolade turned in the direction of the voice and saw it was Naomi, Ayoola's cousin.
"No," Jolade managed to choke out.
"Oh, here let me help you," Naomi said and held Jolade by the hand.
She held Jolade to her feet and saw her face streaked with tears.
"What's wrong?" Naomi asked Jolade.
"Did you know Ayoola had a girlfriend? Of course, you do," Jolade said, looking at Naomi with contempt.
"Jolade, it is more complicated than you think," Naomi started to explain.
"I honestly don't give a fuck if it is complicated or not. Your cousin deceived me and brought me here." Jolade said to Naomi.
"Would you at least relax please?"
"No, Naomi, fuck off," Jolade said, yanking her hands away from Naomi. "I am going home" she started to walk away from Naomi, towards the door.
"Where would you go? Jolade, it is dark and it is really dangerous at night around these side." Naomi said to the retreating Jolade.
Jolade didn't turn to acknowledge if she heard Naomi or not. She kept walking; she just wanted to get the hell of that house. She pushed her way through the horde of sweating bodies who were dancing in the room.
Naomi cursed under her breathe and went after Jolade; she caught up with her at the door.
"Jolade, don't be stupid," Naomi shouted at her, and she ran to cut Jolade off.
"Are you mad? Get the hell out of my face, or I swear to God, I will punch your face," Jolade screamed at Naomi.
"Go ahead and try Jolade. Unless you want a beating," Naomi said calmly. She stood in front of Jolade with her hands crossed over her chest. "I know you are angry and you don't want to listen to me. But you need to calm down, when you leave this estate; there are dangerous thugs that lurk around here at night. Just chill here till morning."
"And stay in a house with the man that betrayed me. I'd rather take my chances with the thugs."
"Jolade stop being stubborn, you can stay in my room, and I will make sure Ayoola doesn't come anywhere near you," Naomi offered Jolade a choice.
"And why the hell should I do that? How do I know you are not trying to get me alone in your room then bring Ayoola in and rape me?"
Naomi went forwards and suddenly hit Jolade across the face.
"What the fuck?" Jolade stepped back in shock.
"I would not allow you to talk that way about us in my house. Jolade, just take my offer and stay here till morning. If it makes you better, I will give you the key to the room so you can lock it from behind. Just stay till morning."
Jolade considered this in her head; she was already exhausted and needed to sleep.
"Okay fine and I'm taking the key."
"Fine then, follow me," Naomi said.
Naomi went up the stairs and led Jolade to her room. She handed Jolade the key and left her to sleep. Jolade went into the room, locked it with the key, and used the latch. She looked at the bed, and her body screamed for it.
Jolade slept immediately; she laid on the bed to deal with the whole drama the next morning.
Saturday Morning, Jolade stormed into the living room of her father's house. She had called Tayo earlier that morning from Naomi's house, only Naomi saw her leave, and Jolade still wouldn't listen to her explanation. Her brother David was present in the living room with the maid; he looked at her and asked where she was
"Not your fucking concern," she spat at him without even glancing at him.
"Ouuu, our baby girl is in a bad mood," David said, "Well, I would like to stay out of your way for the rest of the day."
"David just leave me alone."
"Okay ma'am. But Chief said to tell you he wants you to be present at the Christmas Party next Saturday."
"Where is he?" Jolade asked David.
"He said he had a conference this morning so his driver took him to the airport."
"Okay."
Jolade said and left David in the living room; she started to walk in the direction of the stairs to get to her room.
"Jola, what happened last night?"
"I go tell you later," Jolade said.
She went up the stairs and went into her room. Jolade closed the door behind her; she slid to the floor and took a shaky breath. She felt so hurt and dirty, and she was still in the dress she had worn the previous day.
Jolade decided to take a bath and try to calm her nerves. About forty-five minutes later, she was clean, and she felt better. She was seated in her chair and looking through the texts and calls on her phone. Boluwatife texted her once; he didn't even apologize for what he did. She deleted his message immediately.
There was a knock on the door, and Jolade went to see who it was; Angie was at the door.
"Jolade what is going on?" Angie asked Jolade as she stepped into the room.
"How did you know I was home?" Jolade asked Angie as she closed the door behind her.
"I told David to call me immediately you came back."
"You didn't tell him what happened did you?"
"No of course not. I don't even know the full details of the whole thing."
Angie sat on Jolade's bed and looked at her friend.
"Okay Jola, tell me everything that happened."
"Oh Angie, a lot happened," Jolade cried, falling into Angie's hands.
CHRISTMAS PARTY NEXT SATURDAY
Jolade stared miserably at the people in her father's living room, the Chief had introduced three men to her already, and if he brought one more person, she would lose it. She was on display in her gorgeous red dress that she felt uncomfortable in; she was the lady in red, and all the young single men in the room were the gentlemen who wanted a dance with her.
The only person who could have made this night bearable was Angie, but she wasn't here. Her fiancé had taken her on vacation that morning. David, her partner in crime, had his friends to attend to, and the rest of her brothers left her to the mercy of her father.
Jolade downed the wine in her hand and wanted to get some more; she figured she would get herself drunk so the Chief would allow her to go to bed early.
She walked towards the bar to get another cup and sit there to hide from the Chief.
"Hello Jolade."
Jolade winced in her seat, just when she hoped to catch a break.
"What's up Kolade," Jolade said.
"Oh nothing really, I'm just here to party and take in the view," Kolade said, sitting beside her.
The barman poured Jolade some wine, and she drank it all in one gulp and requested another.
"Easy there," Kolade said.
"What do you want?"
"Oh nothing. Aren't you surprised as to how I got invited to this party?"
"Oh no, I'm not. I don't give a damn how you got here, and I don't care," Jolade said.
She stood from her stool to leave, then she saw him. He was in a well-tailored suit which she had never seen him in; he looked clean-shaven.
"Jola, I'm here to get you back," Kolade said; he stood and moved closer to her. "And if fancy suits impress you, then so be it," Kolade whispered to her.
Jolade caught a whiff of his perfume, and she breathed deep. Fuck.
Jolade held Kolade by the hand and began to lead him away; Kolade chuckled while she did so. Jolade led him away from the party and the living room into the compound. They passed the stairs at the back of the house to her room.
She led Kolade to her room and locked the door behind her.
"So this is the room of the famous Jolade Balogun. What now?" Kolade asked her.
"Take off your pants," Jolade said to him.
"Jolade, try dey calm down. What makes you think I want to have sex with you?"
"If you don't want to have sex, you can go back the way you came," Jolade said and waited for him to make a decision.
"Fuck you Jolade, I know you don't want to have sex with me because of how you feel, it is only because I'm the only available one here."
"Is that a bad thing Kolade?"
"Fuck you," Kolade cussed and took two long steps to get to Jolade.
He didn't give her a second to think as he descended on her lips. He kissed her hungrily and chewed on her lips. Jolade gasped as she felt him in her mouth; she pulled him closer and pressed herself against him.
Kolade went for her dress and undid the zip; it fell from her shoulders to the floor. He carried her on his body while still kissing her with hunger.
He wanted more.
Kolade laid her on the bed and didn't hesitate to take off his pants. Jolade parted her legs and wrapped them around Kolade as he took her body. She rose to meet him halfway, and he held her legs around him.
He slid inside her, and Jolade let out a moan; Kolade started with steady strokes, in and out of her; Jolade urged him on with her moan and cries. Then he increased his tempo until the only sounds in the room were "tatata" and Jolade's moans.
Jolade couldn't catch a breath as Jolade kept going, he was going too fast, and she was going to explode.
"Fuck" she screamed at one point when the pleasure filled her so much, she was scared she would faint.
Kolade smiled as she screamed, and he kept going. He finally reached his climax; he wanted to pull out when Jolade wrapped her legs around him.
"Alakoba, Jolade, you won't put me in trouble," Kolade said, removing her legs. He came in her sheets and laid beside her.
"You can go now," Jolade said to him, back to her normal self.
Kolade looked at her in disbelief, but he got his pants back on.
"Jolade, you will have to stop this," Kolade said when he finished getting dressed.
"What?"
"This whole circle of sex and pushing people away, you will soon realise that you have a choice to make."
"Kolade, spare me the lecture and leave," Jolade said, lying in bed naked.
"Okay, see you around."
Kolade walked to the door. "Compliments of the season," he said and left her room.
What choice does Jolade have to make? Will we be seeing Ayoola any time soon?
I guess we will have to find out in the new year. Thank you for reading Jolade's story up till this point.
---
Thank you for reading this post; please share with a friend and drop a comment too.
The list of subscribers got lost, and I need to compile it again. So if you read till this point, please subscribe to the blog to get exclusive updates and newsletters. Please use the form below to subscribe or head on to the subscribe page.
Compliment of the Season from us at Erotics and Whatnot.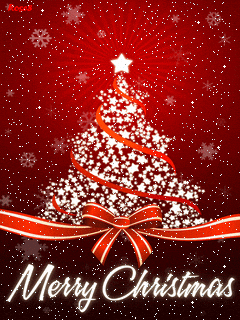 See you soon.