Hey babies, omg. I missed you too so much. I am sorry if I starved you, I had some slight issues with my mental health, but I'm back here now. Happy to give you content. So babies, let's get into it.
No honey, you are not coming in here; how old are you again? Seventeen. I'm so sorry, honey, only eighteen and older are allowed in here. If it is your birthday this week, happy birthday, and have a good one courtesy of Erotics and Whatnot🥂.
Today we will talk about how to give the perfect blowjob, aka fellatio super gawk-gawk 3000 and sloppy toppy. Yeah, I know things too. Today I will give you tips and tricks to make your male partner go crazy when you gawk on his penis.
Calm down, okay; your female partner is here to learn; this might take a while, so you can take a walk and come back for her, or if you want to stick around, sure stick around, you might learn a few things too😎.
Let's get into it;* wears geeky glasses.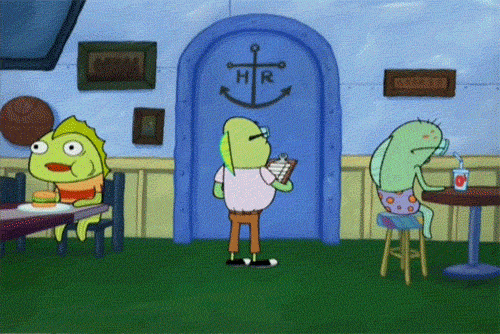 Things you need to know before you start the blowjob
There are some things you should know before you start to shove the penis down your throat, don't worry if you don't know them; I will make sure you know them right this instant.
Firstly, don't be shy ma'am, that penis is your oyster; take control of it and make sure it obeys your command.
Secondly, do not be afraid to be slutty, yes get slutty with it; I'm sure your partner will love it.
Thirdly, there is no rule against talking; let him know what you are doing and ask him if he likes what you are doing.
Fourthly, do not be afraid to swallow. It is not compulsory to swallow; you should only do this if you are comfortable with this. Do not allow anyone to pressurize you into doing something you are uncomfortable with (You can always hold the *cough cough in your throat spit it out afterward).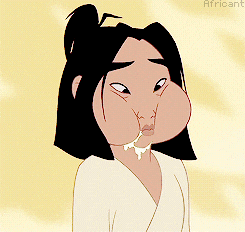 If you want to go deeper, I mean a deep throat, making the penis reach the back of your throat, then you will need to get rid of your gag reflex. If you do not have one, deep throat away; if you have one, I got you, honey, I will help you get rid of it. If you don't know what a gag reflex is, don't worry, I will explain it to you.
Males, when you notice your female partner trying to take you all in and she is choking, try to calm her down and do the tips on how to get rid of her gag reflex; if she isn't available to read it, make sure she is as comfortable as possible.
Lastly, make sure you brush your teeth, don't go around gawking penis with a bad breathe.
---
Tricks to Help Suppress Your Gag Reflex
Try breathing through your nose; this will help to focus your attention somewhere else. If you try to breathe through your mouth with a reproductive organ in your mouth *insert emoji, the air will tickle the back of your throat and induce the gagging effect.
You can buy a throat numbing spray, available at your local pharmacy.
You can hum while you are gawking on the reproductive organ, it is impossible to gag while humming so go ahead and hum a tune, it makes it more entertaining.
Placing salt on the tongue, you can try putting some salt on your tongue before you start to gawk, of course ask your partner if that is okay. It would be weird having to feel salt on his penis so please ask.
Distraction; Try to wiggle your toes, it will help your brain focus on that instead of the penis you are trying to shove down your throat. It is actually very effective.
You can also press a finger to the point between your lower lip and your jaw, this will help get rid of the gag reflex for a short time, it is effective too (don't ask me if it is tested by me, I am just hear to give you knowledge *inserts emoji)
Practise: now this one is my personal favourite, I have done it so many times, I choked so much. This is actually common, and you might not know it is a form of supressing your gag reflex. So when you are brushing your teeth, it doesn't necessarily have to be when you are brushing your teeth, touch your brush to your tongue and try breathing through your nose, try pushing it further and further down your tongue, focus on breathing through your nose, try it for as long as you need until you are sure you have suppressed your gag reflex.
Make a fist with your hand and squeeze your thumb in the middle. Do this with the hand you aren't using to hold the reproductive organ. This will help to put pressure in your palm that will control your gag reflex.
Have some music on in the background, it also helps to relax your mind and focus on the audio instead of focusing on what is going on in your mouth. Try to have a sex playlist, Beauty behind the Madness album is a must have, that album screams sexual activity.
If you have any song recommendations for a sex playlist, please go hard and drop them in the comments section. If you also want to drop a link to your sex playlist, don't be shy; I would love to give it a listen.
Please don't try to deep throat penis immediately after you eat especially if you have a gag reflex, wait sometime before you do that, or else you will vomit the Amala you ate on someone's son's penis.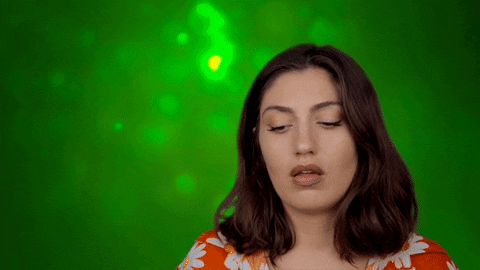 Now that you have gotten these tips, it's time to get to the gawk part of today's lesson.
---
How to Give a Really Good Blowjob He Won't Forget
Now my babies, pay a little more attention, this is the enjoyable part of the class, show a little excitement.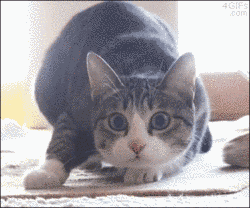 Be it a quick blowjob or you want to have a long passionate night with your partner, you should try doing these. So personally, in that erotica(s) I write, I would love it for the female partner to give her partner a little striptease. You know go ahead and blast that sex playlist, dim the light if you want to and give a private strip show.
Let him feel your body while you wiggle and shake; let him go crazy seeing your curves. This is guaranteed to get him hard; get him a little lap dance while you are at it, he has been such a good boy; give him a really good treat.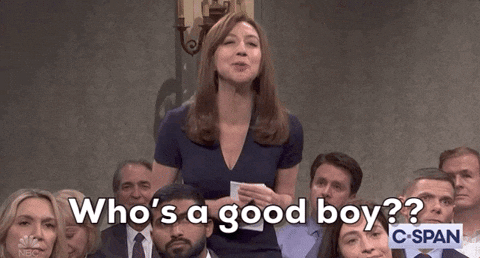 Either you are in bed about to initiate the blowjob or you are on your knees, reach out to the penis and give it a little grab and massage, fondle him in your hands until you are feeling him start to get hard in your hands. Do not be shy, have confidence, take control ma'am; he has no choice but to succumb.
The Passionate Stroke

: Have your male partner lay on his back, relaxed, while you get down on your hands and knees, look at him seductively before you kiss him deeply, take his mouth in yours. Lick your way slowly, while paying attention to his erogenous zones, like the neck, his chest, his nipples too. By the time you arrive at the penis, it will be ready and waiting for you. Very lightly stroke him form the base of his penis to the tip, with your hand curved, do it severally. All your fingertips will be connecting to his penis this way; it will make our partner more eager. Talk dirty to him while you stroke his penis, go all out and say nasty shit to him(oh my). I won't tell you what to say, get creative with it.
If you have long hair, tie it back or so it won't interrupt you while you gawk, drink some water if you need to.
---
The Swallow
Please don't do this all at once, do it slowly so he can feel the whole process.
Hold his penis steady with one hand and rub on it a little.
Open your mouth and lick the head of the upper side of the penis, from where your hand is to the head of the penis. You can swirl your tongue too while you do this.
Now open up widely trust me you want to do this.
Try to keep the penis away from your teeth; blowjob with teeth isn't exactly pleasurable.
Round your mouth slightly and take him in your mouth tighten your lips to mimic the tightness of the vagina.
Take as much of him as you can, there is no pressure. And if you can take him all, go ahead and make him gasp.
Pause for a moment and make him feel the warmth of your mouth and also feel the hardness of his penis.
Begin to slide slowly your mouth back and forth on his penis, take as much as you can before pulling your mouth back to the end, and include your hands, grab and slide.
Keep your mouth tightened and rounded on his penis.
After teasing him with slow movements, pick up the pace, start to go faster while making sure your mouth is very rounded and tight of course, and do not forget the hand.
Build your pace, go faster with it, make slurping noise, twist the penis and suck on it harder.
Use the tongue, suck on the head, wriggle your tongue around the head and lick the rest of the penis, flick the frenulum with your tongue, that small skin between under the penis and the head of his penis, that is an erogenous zone, flick it gently and he will gasp even harder.
---
Involving the wrist
Try to use your hands a lot; don't be afraid to get a little spit on his penis, so it would be easier to your hands to slide up and down the penis.
When you move the penis out of your mouth, stroke his penis with your hands, so now it's a combination of a hand job and a blowjob (ouu lord have mercy)
You can use your other hands to explore other spot in his body while you give him the blow job, stroke and gently squeeze his inner thighs. Rub your hand on his body, caress his hips and give his butt a nice squeeze.
Stroke his balls, massage them gently, gently o don't go and start squeezing hard and causing him pains. Ask if you can play with his balls too when you remove the penis from your mouth and give him a very nasty look. Take his balls in your mouth, lick and suck on them gently, let your tongue trace the thin line in the middle of the balls that is an erogenous zone too, it will feel really good.
---
The Big Finish
Now, most men will tell you; no woman has ever made them cum from a blowjob, well that is about to change. You can have him tell you when he is about to cum; you would know when he is about to cum, his body language will get more intense, and he might grab your head to make it stay in position.
Do not stop once you notice he is about to stop, continue to stimulate his penis your mouth and deep throating it, jeep swirl your tongue on it and sucking while you make slurping noises.
Eventually, when he ejaculates in your mouth, you have two choices; swallow or spit, so it's up to you. Swallowing is extremely sexy and makes him see what a slut you are. If you can't take his cum in your mouth, give him a hand job until he ejaculates.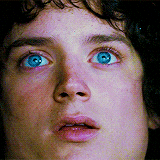 ---
There you go, you have learned how to give the perfect blowjob, go ahead try this out with your partner. If there are other things you want me to write about, let me know in the comment section.
Let me know if you enjoyed reading this blog post as much as I love writing it. Don't forget to subscribe so you can get notified when a new post is up.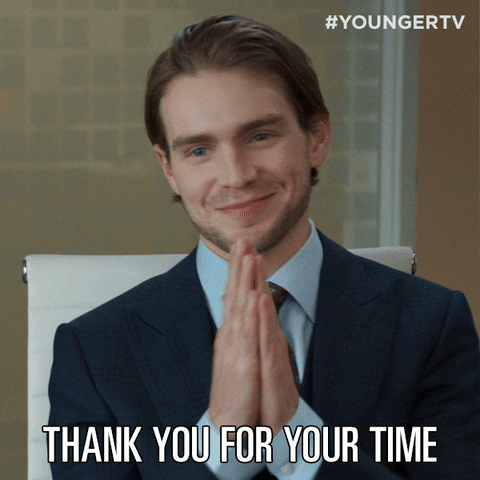 Thank you for reading, see you next time.